Thanks to @PCClinicMids for dealing with my husbands laptop. Great customer service, great value for money
Recommendation on Twitter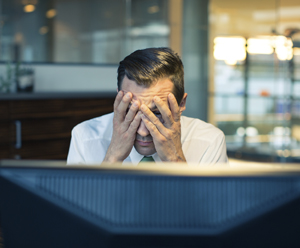 That sinking feeling when you cant find that all important file, or pictures, that dissertation or major presentation for tomorrow!, DONT PANIC, call us and we'll do everything possible to recover it for you. We know how it feels to lose those precious memories in a system crash.
The kids first pictures, Grandchildren and family videos. Important documents letters and emails. These can all be recovered with our advanced disk interrogation techniques.
We have facilities for hard drive data recovery even if the disk appears unreadable. We have access to forensic data recovery tools for those really hard to recover memories as well.So just ask and we'll go theextra mile for you to recover that information. It doesn't matter where the information was lost from we have the tools, skills experience necessary to recover from almost all popular formats.
We can arrange out of hours work if it's required and deliver recovered files in almost medium you like, HDD, DVD, USB sticks etc. We'll talk you through creating automated backups to limit the chances of it occurring again as well.
We are based in Codsall, easy to find, within easy reach of Wolverhampton or Telford.See what other customers have to say about our service.
Call us now to arrange an initial assessment
Read what others say about us:
Read what others say about us:
To find out if we could help you or to get a free quote:
To find out if we could help you or to get a free quote:
Thanks to @PCClinicMids for dealing with my husbands laptop. Great customer service, great value for money
Recommendation on Twitter